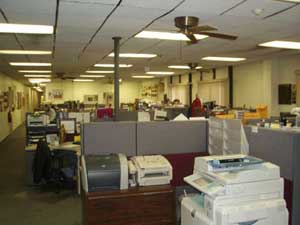 Step 1

Sales and Accounting Dept

You order starts here on it's journey through 38 different processing stations until completion. First step for your order is to be sent to accounting to be processed. Then, your order is entered into the system and moves to the art department to create the art for your approval. After you approve your art it's converted to a vector file and sent to the polymer dept to make the mold to put into the sand cast.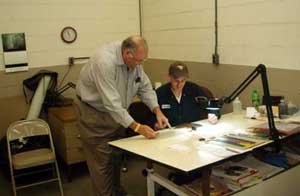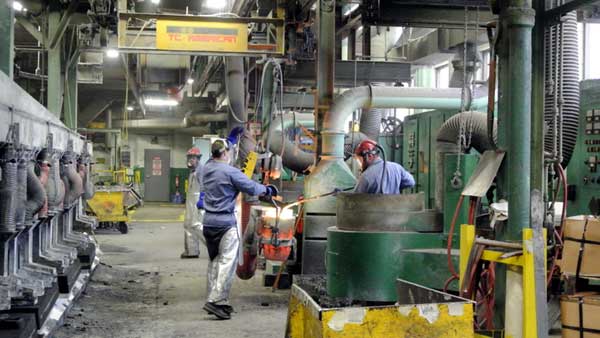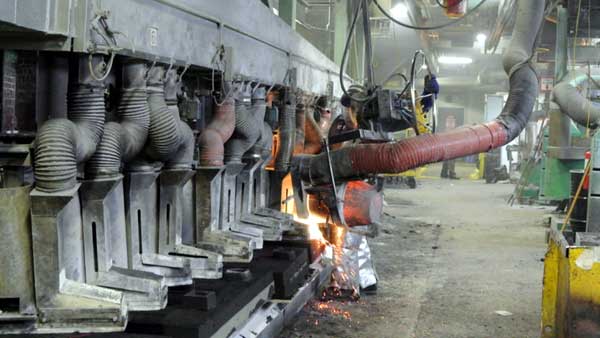 Once the sand cast is made then the exciting part starts, bronze ingots are heated to 2600 degrees, not more not less, it's hot and dangerous with sparks flying everywhere. This process is repeated 20 hours a day 5 DAYs a week.
A sight to behold! As the molten bronze is being poured.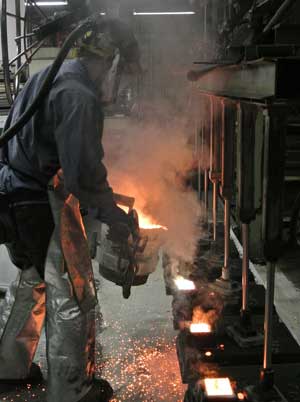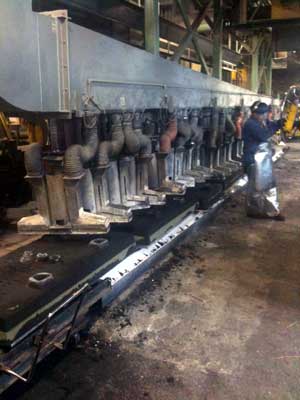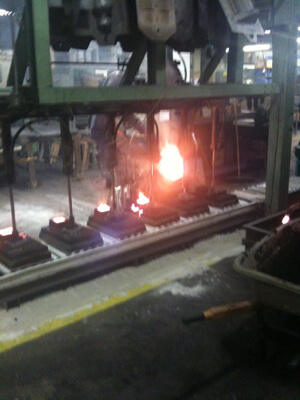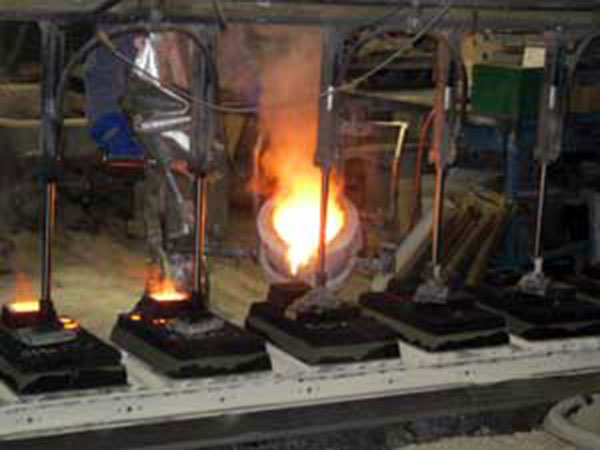 Step 2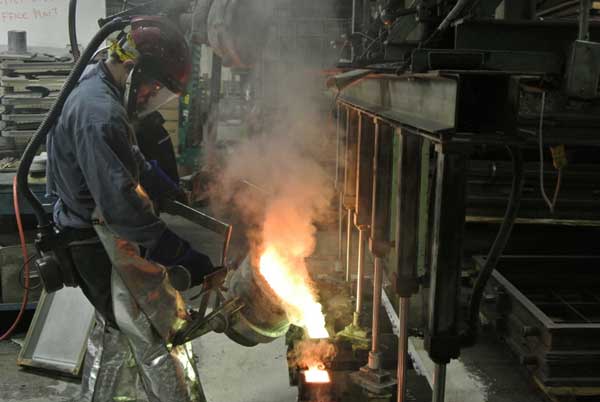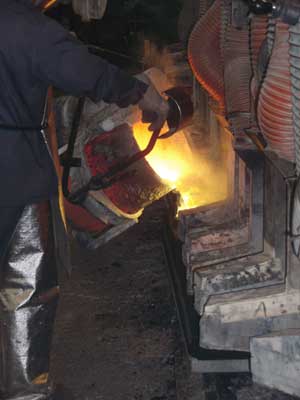 Next stop is to pour the hot molten bronze into the sand mold.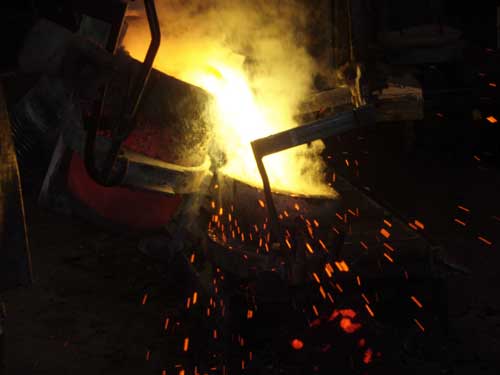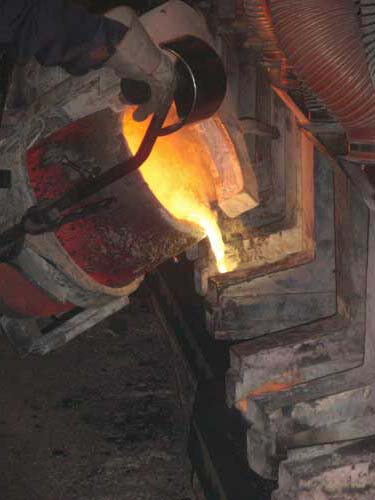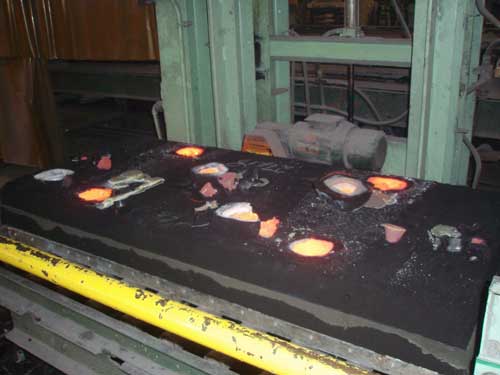 This sand cast has just been poured with molten bronze and needs to cool as it moves down the conveyor belt.
Conveyers move the product along to the individual station depending on the specifications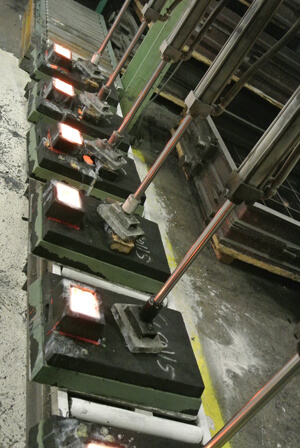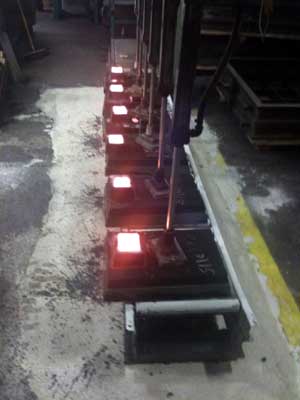 Step 3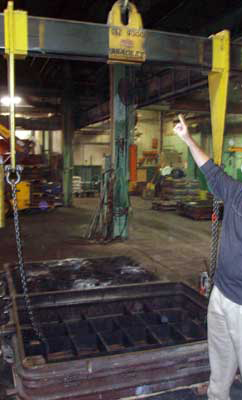 For larger plaques up to 8 feet in diameter, weighing several hundred to a thousand pounds, a crane is used to move the plaque around the foundry floor.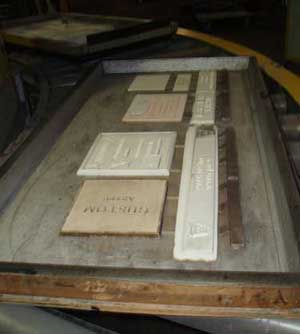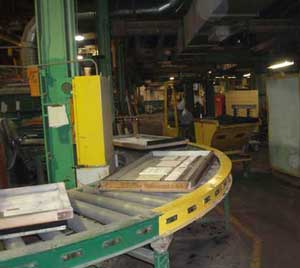 Steps 4-38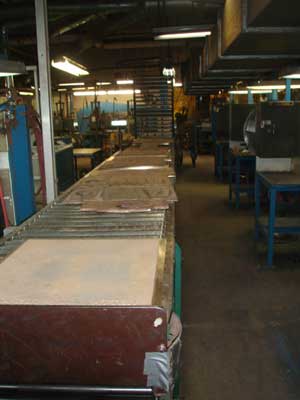 Once the plaque is removed from the sand casting the plaque now starts its journey on the conveyor belt thru 35 different stations. At each station an expert will apply different finishing touches. Each station has the ability and the obligation to reject any plaque that is not perfect in every way. No plaque is shipped until each person who has touched the plaque has approved the quality and then passed it down the line.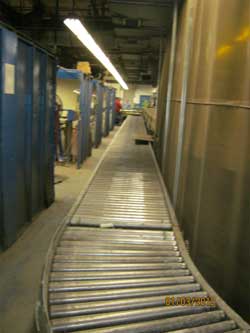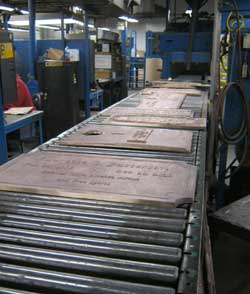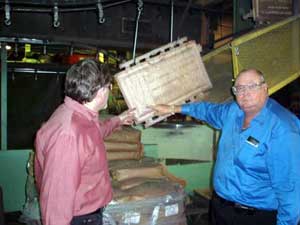 The plaques are now ready to have the edges cut off and go into the final finishing stages
One of the finishing stations. It is very hands on to be sure there are no imperfections in the finished plaque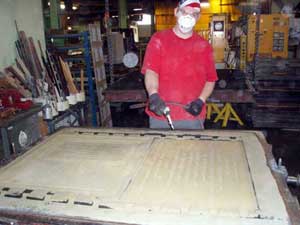 The mold is put into a frame and filled with sand . After compression the mold is cleaned before heading to the Molten Bronze station.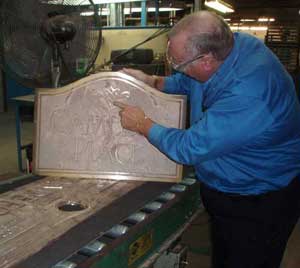 Jim checks out the imperfections on a plaque and makes a recommendation. He then is told to go back to the sales office where he belongs.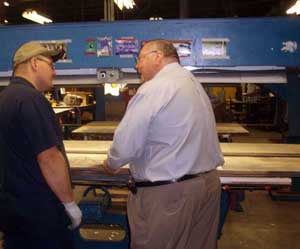 On one of the final stations the plaque is sanded to a high satin finish and then it is ready to go to the final coating area.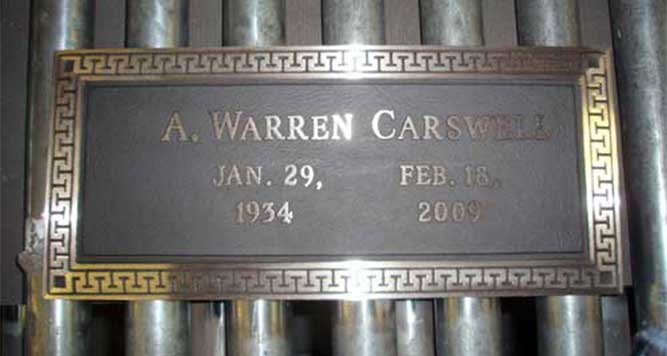 The sand is removed from the mold and the cooled plaque is put on track to finishing and polishing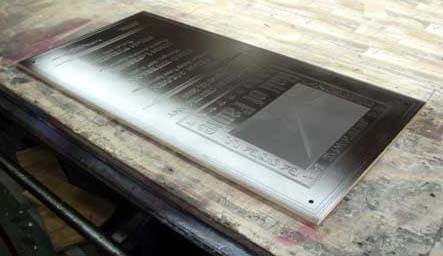 Before polishing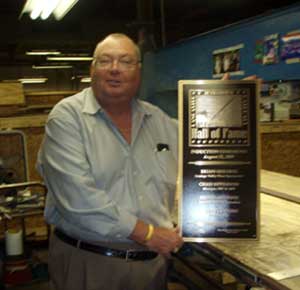 After polishing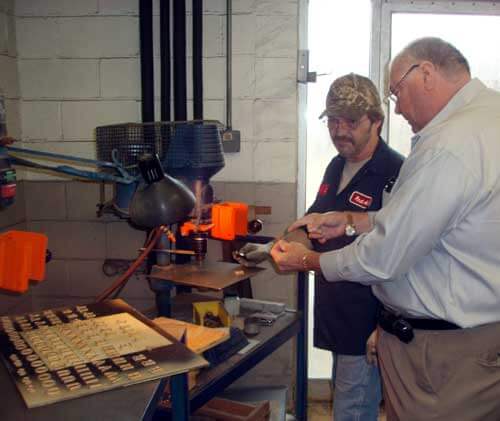 Jim is going over the details of exactly how and where the holes have to be drilled in the letters; again he is told to go back to the sales office.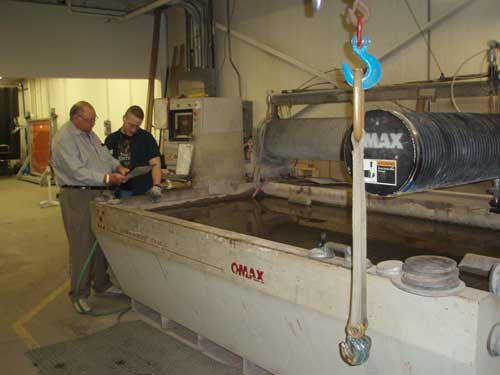 This is where water jet cut letters are made. Large water jet machines are used for cutting letters and numbers.